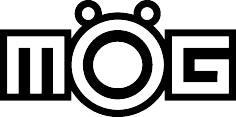 MÖG © pedals. Boutique guitar effect pedals and Eurorack synth modules.
MÖG is the registered trademark for my bass and guitar effect stomp boxes. It is pronounced moeg.
In Swedish MÖG means crap, junk or even manure. I thought that name was a good fit for what my boxes do. A distortion pedal adds a lot of junk to the signal. It is like a very poorly designed hifi amplifier, the trick is to get the faults in the amplifier design to be nasty in a musical way.
I am not making clones of other pedals or modules. That is not my thing. Everything from idea, electrical, mechanical and graphical design I do myself.