Where to buy
My products are sold by a few selected stores in Sweden, Austria and UK.
Mög D1, 1950 SEK
AV-1 Attenuverter, 850 SEK
WF-1 Wavefolder, 1850 SEK
E-1 Expander for WF-1, 350 SEK
WF-1 and E-1 bundle, 2150 SEK
Shipping within Europe 12 €
The stores are:
---
Sweden
4Sound Fridhemsplan, S:t Eriksgaran 58, Stockholm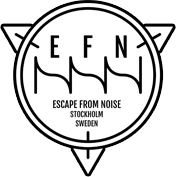 Högvägen 11, 131 42 Nacka
JAM Synthotek och Studio
Roslagsgatan 14, Stockholm

These Go To 11, Södermannagatan 16, Stockholm
---
International
UK

1-2 Mount Stuart Square, Cardiff, Wales
Austria
Musik Hammer, Storchgasse 4, A-8020 Graz
---
The rest of the world
I ship world wide. Send me an email. I accept PayPal, bank transfer or Swish.
International prices depend on exchange rate to SEK.
---
© 2015 - DPW Design, Häradsvägen 200, 14171 Segeltorp, Sweden, +46 8 429 8553