Soen
The MÖG D1 is to a large part developed together with Soen, mainly Martin Lopez (ex Opeth) to find the base sound they wanted for the Tellurian album. The MÖG D1 is used for the base on all songs on the album. The Mög D1 is also used on the Lykaia album.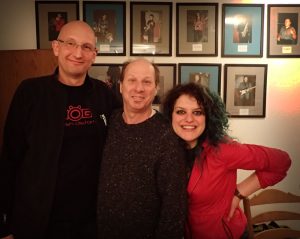 Really proud that Adrian Belew has a Mög D1.
I have been listening to Adrian ever since the Lone Rhino album. Later I realized that by the time I found that album I had enjoying his work for about 10 years with Zappa, Bowie, Talking Heads and later also King Crimson and Laurie Anderson.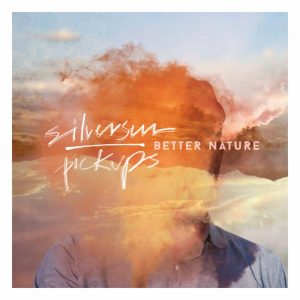 Producer and song writer Jacknife Lee has a Mög D1 that he has been using on a recording with Silversun Pickups. They use it on guitars on the album Better Nature.
Jacknife Lee has a really impressive track record working with U2, Weezer, REM, Robbie Williams, Snow Patrol and many others. So it is a great privilege that he has chosen the Mög D1 to be one of many in studio.
Julie Slick, Adrian Belew Power Trio
Niclas Etelävuori, Amorphis
Niclas is using the Mög D1 on all songs on the Amorphis album Under The Red Cloud. Niclas decided to get two Mög D1 boxes so he could have different sounds easy accessible at his feet.
Niklas Sandin, Katatonia
Niklas has been using the Mög D1 in his live rig since 2015.
Singer, song writer, producer and one of the men behind Eclipse and Nordic Union
Erik has used the Mög D1 for bass re-amping of all the songs on the Eclipse album Armageddonize as well as the Nordic Union album.
William Knox, Lizzard
Producer, songwriter and re-mixer. David is among other things the man behind Moist and Numb. He also runs the independent electronic music record label I/O Music. Three times nominated for the Hollywood Music In Media Awards.
Julien Bernard, 7 Weeks
Singer, bass player and session guitarist.
Julien is using the Mög D1 on album A Farwell to Dawn.
Guitar player, producer, studio engineer and multi instrumentalist. Marcus plays in Avatarium, Soen, Evergrey, Royal Hunt and has appeared as session musician in many other bands.
Sonic State music technologist and bass player with Charlotte Church's Late Night Pop Dungeon as well as bass player for Karl Hyde (Underworld) and David Rhodes (Peter Gabriel).
Eden Gray is using the AV-1 attenuverter.
Bass player, producer and multi instrumentalist.
Mainly known as bass player in Cadvorous Condition
The MÖG D1 is used on the album Götterdämmerung.
Gerrit Meulendijks, Shiverburn